Minneapolis Property Management
Let Us Manage Your Minneapolis Rental Property
The Benefits of using Mauzy Properties
No set up fees
No hidden or additional fees
No binding contract
You don't pay us until your property is rented
We warranty our placed tenants for the entire term of the lease
Small repairs and handyman services included
Online account access to detailed statements, documents, and more
Outstanding customer service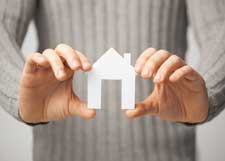 Much like using a good accountant or financial planner, a good property manager will protect your investment, provide professional service, reduce your costs, and increase your income. We started out as property owners, and still manage 20+ of our own income properties. Our entire management system was developed with an "owner mentality" and it contributes to everything we do. We love it when an owner tells us how they worry less and that their properties are doing better since they obtained our services. When you hire our specialized team of property managers, you and your properties will benefit from our knowledge and experience. As you read the information below, and work with our management team, we hope you will see the many advantages in working with a professional property management company. Here are just a few that set us apart:
Inquire About Our Services
Tenant 
Placement

Residential

MOST POPULAR

Commercial 
Management

Basic Advertising
 Advanced Advertising
Advanced Advertising 
Property Showings
Property Showings 
Facilities Management 
Tenant Screening 
 Tenant Screening
Property Showings 
Basic Lease Contract
 Lease Contracting
Tenant Screening 
 
Lease Enforcement 
Lease Contracting  
 
 Eviction Processing
Lease Enforcement
 
Regular Inspections 
Regular Inspections 
 
Rent Collection 
Rent Collection 
 
Expense Management 
Expense Management 
 
 In-House Maintenance
 In-House Maintenance
 
Online Owner Portal 
Online Owner Portal 
 
 
Advanced Reporting 
Contact us for more info!
Contact us for more info!
Contact us for more info!
Handyman Services Included

We are the only Residential property management company that includes no-charge handyman repair services for single family homes.

24/7 Online Access

We offer tenant and owner portals for information, requests and payments. Access your account from any computer, tablet or mobile phone... 24/7.

Modern Technology

We use the latest in modern technology to give tenants and property owners 24/7 access to information and services, while also reducing paper consumption.

Experienced management

Our management team has a combined experience of over 30 years in the Property Management and Real Estate Industry. Our years of industry specific experience and wide array of processes and procedures shield our owners from unnecessary liability and help tenants feel they are being well looked after.

Full Service Maintenance

Our experienced maintenance staff is very knowledgeable in all areas of property maintenance and repair. We can often save you money and attend to your property maintenance needs and repairs faster than an out-sourced contractor.

Personal Attention

Get the personal attention you deserve here at Mauzy Properties we go above and beyond to ensure you are happy as a client.
Minneapolis Area Information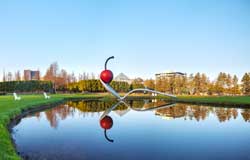 Minneapolis is the county seat of Hennepin County, and the larger of the Twin Cities, the 16th-largest metropolitan area in the United States. As of 2015, Minneapolis is the largest city in the state of Minnesota and 46th-largest in the United States with a population of 410,939. Minneapolis and Saint Paul anchor the second-largest economic center in the Midwest, after Chicago.
Minneapolis lies on both banks of the Mississippi River, just north of the river's confluence with the Minnesota River, and adjoins Saint Paul, the state's capital. The city is abundantly rich in water, with 13 lakes, wetlands, the Mississippi River, creeks and waterfalls, many connected by parkways in the Chain of Lakes and the Grand Rounds National Scenic Byway. It was once the world's flour milling capital and a hub for timber. The city and surrounding region is the primary business center between Chicago and Seattle, with Minneapolis proper containing America's fifth-highest concentration of Fortune 500 companies. As an integral link to the global economy, Minneapolis is categorized as a global city. Source From Wikipedia
Areas We Serve
St. Paul
Burnsville
Bloomington
Edina
Eagan
And Surrounding Communities